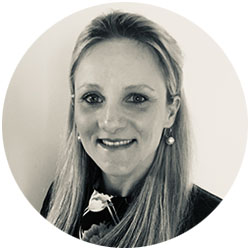 Q. Tell us about your role at Ingredior
I am the Content Specialist at Ingredior which basically means I write stuff!
I weirdly love stumbling upon a big mess of jumbled words that are going nowhere and forging out a path that makes better sense to a wider audience. I might chop out some jargon and completely re-work it, but when it's done, I'm confident anyone from any background could pick it up and "get it" – to me, that's the sign of success for a writer.
---
Q. How long have you been in the role?
I am new to Ingredior, having taken up my position in May, but I have been a journalist and corporate writer for more than 15 years. I knew growing up I wanted to write and I enjoy writing anything and everything, I've even penned a couple of secret novels!
---
Q. What do you enjoy most about being part of the Ingredior team?
I'm learning so much at Ingredior but the stand-out thing that hit me in the face on my first day here was the vibe. This team not only has vibrant energy but limitless respect for one another. The mood here is positive and people-focused and friendly and productive!
---
Q. What's the most valuable lesson you've learnt?
The difference between electrocution and electric shock. In the first story I ever had published as a cadet journalist I described the electrocution of two men who were now eating dinner happily with their wives back home despite painful exit wounds. It went through three editors after me and not one of us picked up that electrocuted people usually aren't eating dinner three hours later at home, those with electric shocks however, might be.
---
Q. What show are you binging right now?
Love – Netflix. If you haven't watched this, why? What have you been doing? Turn it on!
---
Q. If you had to listen to one song for the rest of your life what would it be?
Simple Twist of Fate – Bob Dylan. Everything you need to know about life this song will tell you.
---
Q. Where was your first job?
A newsagency, I always wanted to write for the newspapers but to begin with, I sold them! I sold lotto tickets there too, including two first division ones, I think that used up all of my lottery luck before I got to use it on myself though.
---
Q. If you could have one wish in this life what would it be?
That empathy was a gene we all had from birth. I think if more of us were able to put ourselves in others' shoes by way of feeling empathy, the world would be a much safer and nicer place. I am always asking my kids to imagine themselves in others' shoes as it's a learned trait, but once you grasp it, you've got it for life.
---