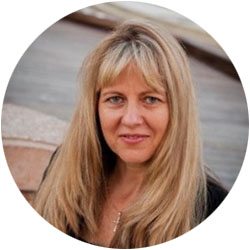 Q. Tell us about your role at Ingredior
I am in my second month as Head of Operations so I'm quickly getting up to spend on what it is I need to do. Having said that my aim is to support the great team here at Ingredior. The goal is to assist the workflow from the different teams so we can meet client deadlines and expectations. Having a background in both business and financial management puts me in a good place to facilitate the smooth running behind the scenes whilst being able to step in and help get things done when needed.
---
Q. How long have you been in the role?
I have over 25 years experience in business and financial management, however I started with Ingredior at the start of July 2019.
---
Q. What do you enjoy most about being part of the Ingredior team?
The team are a welcoming and friendly group of professionals which makes for a great workplace culture. We have an eclectic group of people from age, cultures, professions and it all gels together well, I really enjoy working with such positive and knowledgeable people.
---
Q. What's the most valuable lesson you've learnt?
Forgiveness and not to take offense.  It's easier to forgive than to hold resent or anger which at the end of the day just leaves you upset and miserable.  Quite often the other person is completely unaware there was even an issue.  Life's too short for that.  Also, everything can be fixed with chocolate 🙂
---
Q. What show are you binging right now?
I'm not really binging on any particular show, I'm more of a movie or reading kind of person. However, I do love renovation shows, so I often watch one of the many options available.
---
Q. If you had to listen to one song for the rest of your life what would it be?
That's hard I love so many different genres but if I have to pick one, I'd say "Amazing Grace".
---
Q. Would you rather be completely invisible for one day or be able to fly for one day?
Definitely would love to be able to fly for one day. I think it would be amazing to soar above the trees like an eagle.
---
Q. If you could have one wish in this life what would it be?
I wish that people would be kind to each other.  And that there really is a magic pudding and it is sticky date.
---