We recently had the privilege of an up close and personal with Sir Richard Branson.
He is a name so many people know. His achievements are up there with the likes of Tesla (the inventor, not the brand), of whom Sir Richard admitted he has admiration for.
During a chat with Lisa Messenger, he regaled some of his most extreme adventures, like the time he built a 'spaceship' and flew it across the British sky. After attracting Military, Police and Special Services they had an 'ET' clad little person come out of the spaceship to 'greet humanity', reminiscent of the iconic ET scene. He also confessed, this led him to a 'first class' overnight stay in lock up.
One of Sir Richard's passions is environmental sustainability. Interestingly, the principal he discussed – we believe – can also be used in business, so here is a 'business take' on the ripple effect.
The question was asking, how could a person start to make a difference when it comes to finding, or promoting, a solution to what is considered a local, national or global challenge.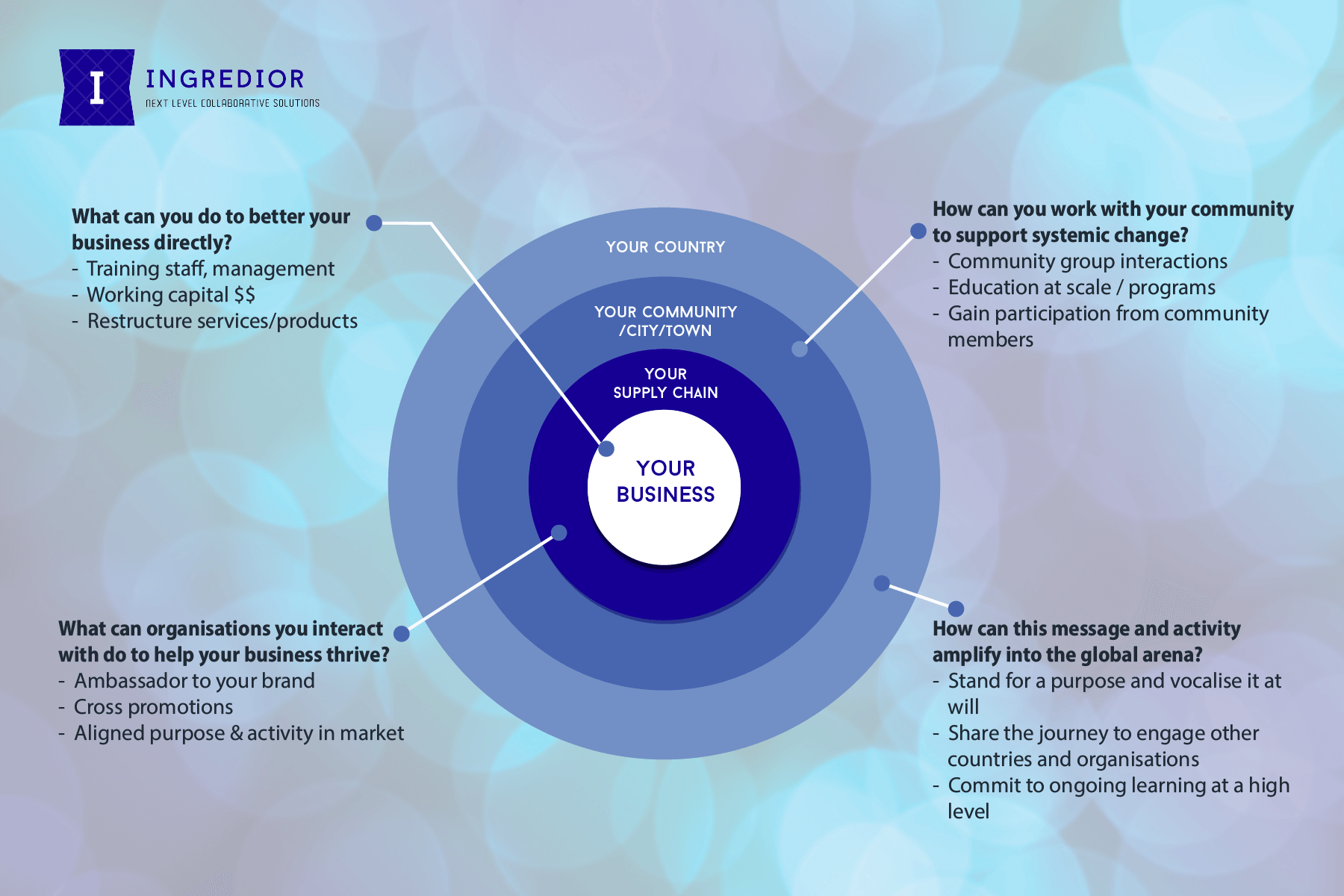 Whilst Sir Richard was discussing his 'ripple effect' model in relation to environmental measures to reduce the global human-impact on our earth, over time with our clients we certainly use this ripple effect model as a way to help the business take a step back and look at the network available to them.
Some other pearls of wisdom we took from Sir Richard…
Take opportunity when it arises so long as it does not derail your business strategy/direction
Diversify, if it fails, don't worry about it… keep going. Eg. Virgin Brides. His launch event consisted of him dressing up as a bride to be. Sheepishly admitting "It was not the best look for the brand"
Think of business and life as an adventure, what adventure are you going to have today?
We're excited for further discussion with him and his team on behalf of one of our clients ?!