Reinventing the wheel can be one way to move forward in business, but when you are already established, you'd be surprised how much value you can unlock from working with what you've already got.
This article will outline 5 Top Tips for relaunching your existent business in its existent market.
A re-launch is something to consider after a period of turmoil, which most businesses have experienced in one way or another in 2020.
If things are just starting to get back to normal in your business world, now is the time to remind your customers what you are best at and how you can meet their needs.
Consider the below to effectively re-engage your customers.
Ensure you take a quick look at the position you have come from before you plan your re-engagement strategies so that you do not spend time (and money!) making the same mistakes twice!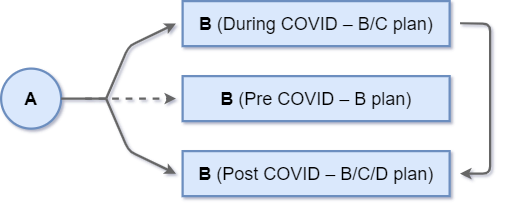 There are some other ways to shift gears;
Ensure your advertising materials send the same message as all other publicly visible aspects of your organisation.
Ensure any complementary activities you partake in are true to your brand, including any blog posts, incentives, or partnerships you get involved in.
Be consistent with how often you post to social media channels and deliver newsletters, as well as tailored customer updates.
Ensure you deliver customer content that is valuable and relevant to your customer base. Know what keeps them up at night in this new world we live in.
While you are taking this deep dive in in preparation for relaunching, renewing and rejuvenating your business, society and the economy, do an audit of your brand to ensure you have all of the points above encompassed. If there are things you need to add or subtract to ensure you stay true to your brand, do so before you embark on a re-launch project.
As always, Ingredior is here to assist if you need some more tips and tricks for ensuring your customer re-engagement strategy and execution run smoothly.
We are a team of multidisciplinary experts with a wealth of experience assisting businesses to reconnect with customers and utilise their strengths to uncover new opportunities.