Whilst an economy is not solely predicated on a specific business, industry or country falling into financial hardship, the collective – or holistic – incidence of countries, industries and businesses (plural) falling into financial hardship economy.
Holism is the philosophy that elements/parts of a system cannot be understood without acknowledging their connected roles in the successful functioning of the whole, which may be greater than the sum of the parts.
Which is to say, our economy and our organisations, are made up of a significant number of moving elements/parts, designed to align harmoniously and effectively to remain successful. When one component is not in alignment, pending its overall influence (ie. closeness to the core business operations) it has the capacity to disrupt or decimate the entire system of which it belongs. You sometimes see it on a smaller scale within departments of the organisation like sales or logistics… but sometimes it happens on a global scale, completely outside your control.
This is where we are today.
Taking a holistic look at your organisation entails a critical examination of its individual elements (how you function, what is working well, what can be improved) as well as how they serve the higher functioning and goals of the entire group.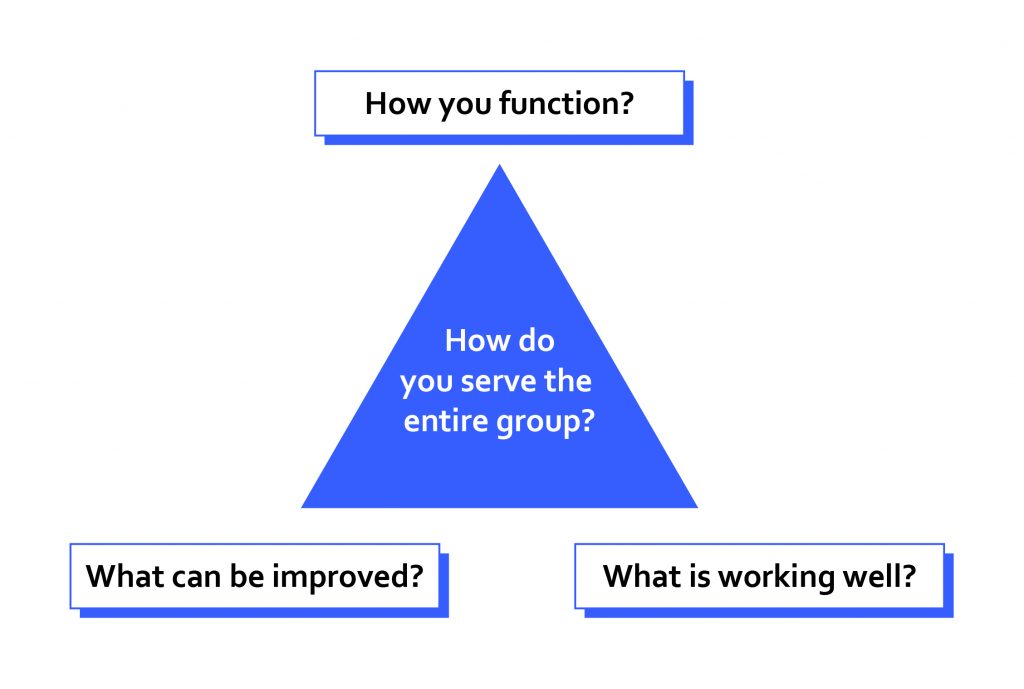 Focusing on individual components in isolation may prove detrimental to other areas of your value chain (for example; such as the reallocation of finite resources leaving another department under-resourced, when other departments might rely on those resources to function), or simply "miss the point" in terms of your company's values or clientele. In dozens of areas of business and industry, these concepts also fall under the banner of "systems thinking"; an increasingly popular phrase underpinning hundreds of articles, conferences, workshops and speaking events globally every year.
Like all pursuits of worth, your holistic approach will develop and improve with opportunity, discussion, education, and application over the entire course of your career, piece by piece.
Below are three methods you can immediately apply to your business and work.
Harvard Business School Professor, Michael Eugene Porter, introduced the concept of value chains in his influential book 'Competitive Advantage: Creating and Sustaining Superior Performance' in 1985.
A value chain consists of the ordered set of activities an organisation performs in producing their product. Each activity adds value to the product along the way, and the value chain produces more added value as a whole/complete product, than simply the sum of the individual activities – as separate components.
Think of it like a cake, the batter can be sold, the eggs and milk can be sold, the icing can be sold… but when utilised in the value chain together to sell a complete cake it allows you to put the price up to its maximum value.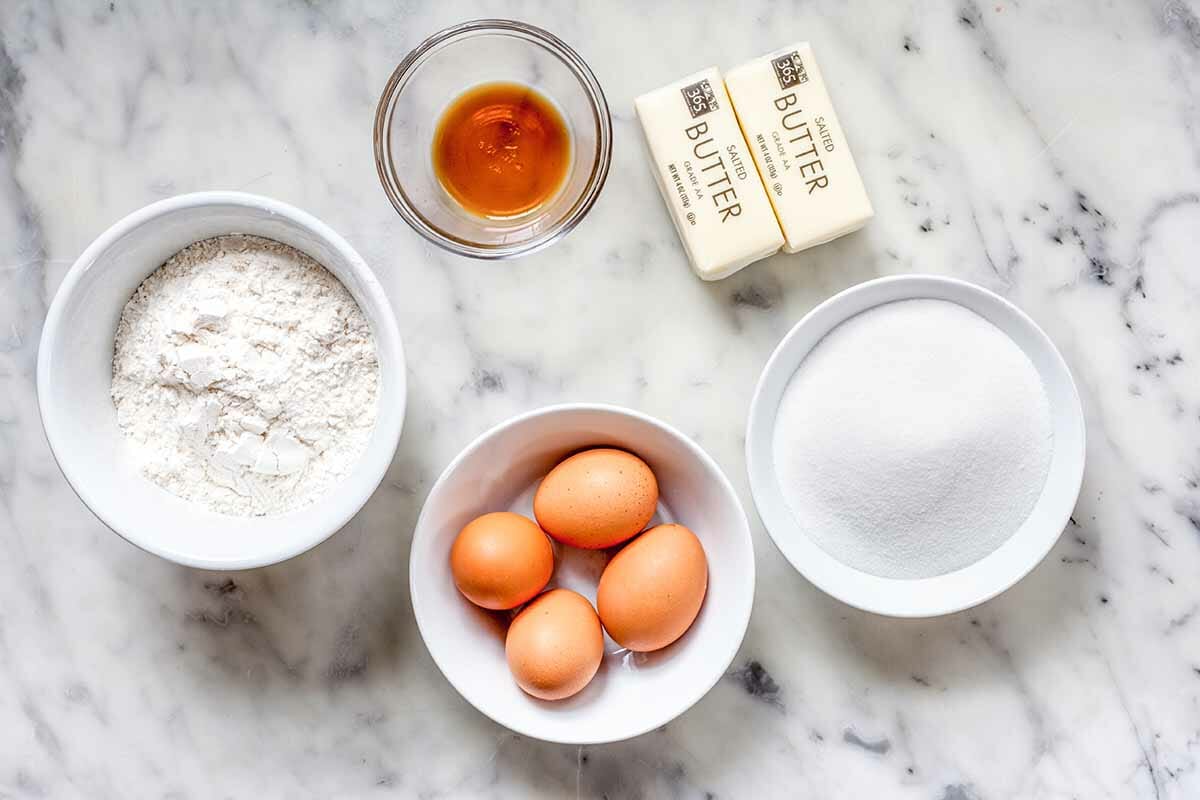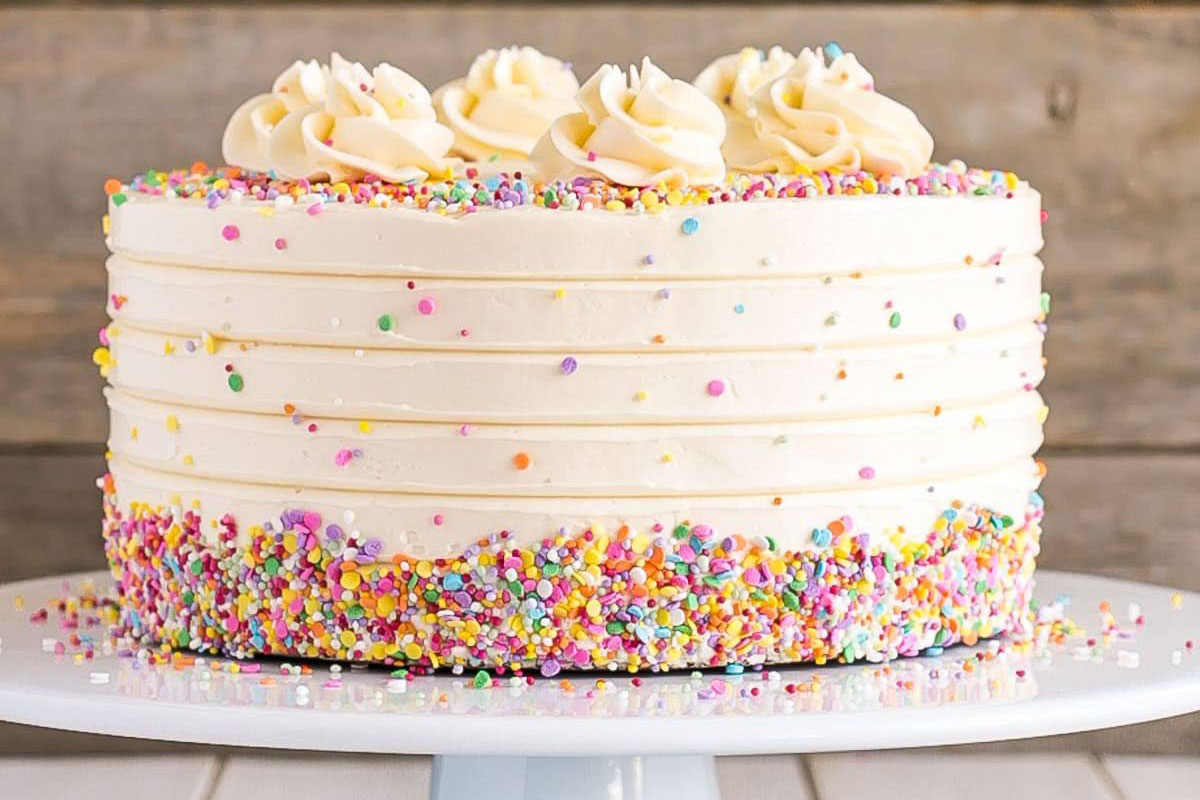 Your organisation activities can be categorised as 'primary' or 'support' activities.
| Primary Activities | Description |
| --- | --- |
| Inbound logistics | Activities involved in the acquisition of materials. |
| Operations (production) | The processes of converting inputs to products (e.g. design, labour). |
| Operations (production) | Moving the finished product to the end user (e.g. distribution). |
| Marketing and sales | Promotion, communicating value. |
| Service | Keeping the product working for the end user. |
| Support Activities | Description |
| --- | --- |
| Infrastructure | Business supports (e.g. accounting, management, legal…). |
| Technology | Hardware, software, technical knowledge. |
| Human resources | Recruitment, training, staff wellbeing. |
| Procurement | Supplies, outsourcing, acquisitions from external organisations. |
These activities and the value chain concept were originally designed with manufacturing, agriculture and industries oriented to the production (or sustained use) of physical goods, however it has proven robust and beneficial when adapted to service provision and virtual businesses. It all comes down to understanding what can be defined as your 'product' which need not be physical goods. Then you can begin to unpack the processes and resources that are required to produce it and meet your clients' needs.
Practical steps:
Use the table below as a starting template to examine the components of your business. Add or customise the columns as you see fit. Consider, for example, noting which other activities are most affected by the performance (good or bad) of the activity in question. You may wish to refine the elements according to other tools you are already familiar with, e.g. Strengths, Weaknesses, Opportunities, Threats (SWOT) analysis or cost-drivers analysis.
A value chain analysis will offer terrific insights to the resources and processes needed to realise your product, value and competitive advantage. Creating a program logic map to make explicit the linkages between activities is a valuable tool to enrich your holistic approach to business, and plan targeted improvements or interventions, especially on the operations activities.
A logic map or logic model is [usually] a pictorial representation of the proposed causes and effects that together generate a given outcome. They depict events, mechanisms and processes and the basic assumptions of how one leads to the other.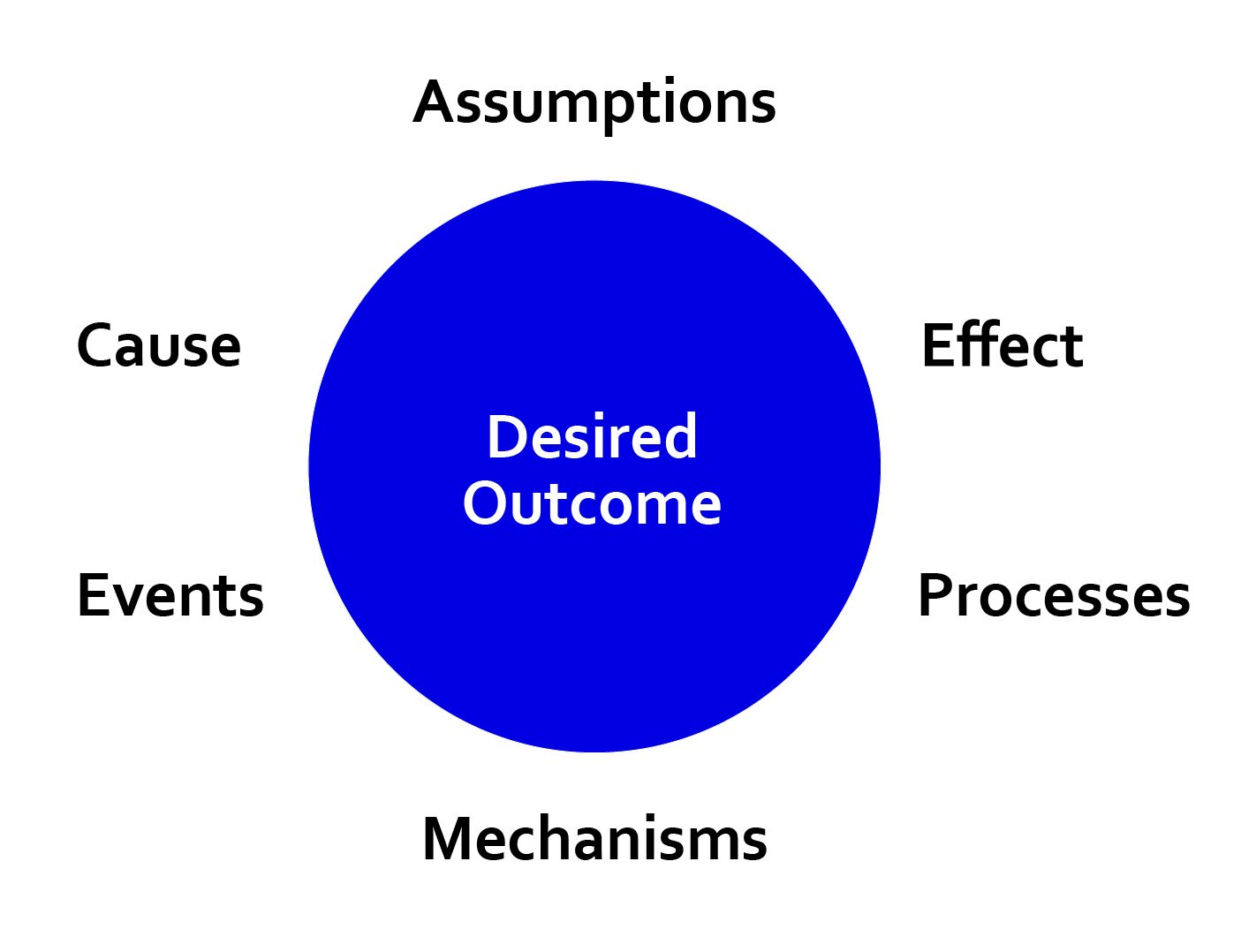 In business and government, they are hard to miss as they are an effective method of communicating a strategic approach to an intervention or improvement, especially for complex problems where the outcome depends on many factors, not all of which are controllable. Where the value chain analysis effectively describes your business as it is currently, a logic model can extend beyond this to conceptually capture desirable outcomes that aren't yet realised.
In their paper 'Logic models: a systems tool for performance management' (2001), Annie Millar and colleagues outline five sequential questions to answer in order to building a logic model:
What is the current situation that we intend to impact?
What will it look like when we achieve the desired situation or outcome?
What behaviours need to change for that outcome to be achieved?
What knowledge or skills do people need before the behaviour will change?
What activities need to be performed to cause the necessary learning?
What resources will be required to achieve the desired outcome?
Notice that activities and resources are the last to be considered in this sequence. This is intentional. By focusing on these more concrete elements too early, there is a risk of constraining your goals according to the current situation – the one you want to change. Starting the process by defining the problem and desired outcome encourages novel and innovative thought, rather than simply seeing what's already there.
Elements in a logic model commonly fall into the following categories:
| Category | Description |
| --- | --- |
| Inputs | The set of elements describing the resources that feed into the process, such as resources, infrastructure, personnel and partners, capital… |
| Activities | The set of elements defining the actions taken by the program. What will the resources be used for, and how? Manufacturing, facilitating, training, meeting… |
| Outputs | The resulting product from inputs and activities. How do you know the activities were performed well? Number of units, sales, developments… |
| Outcomes or effects | The expected benefits, impacts or consequences realised by the process. These can be further classified as immediate outcomes, short term or long term. What happens as a result of the activities, directly or indirectly? |
Each category is linked by an 'if-then' assumption. That is; if inputs are provided then activities occur, if activities occur then outputs are generated, if outputs are generated then outcomes are realised.
Another way…
IF + inputs = Activities Occur
IF + Activities Occur = Outputs Generated
IF + Outputs Generated = Outcomes Realised
Your logic model might also wish to explicitly include the purpose or overall motivation for the program, as well as the context which describes the existing policy or physical environment in which you operate.
Your logic model should provide a clear idea of the hypothesised change process. Some detail may be necessary; however the model can guide the development of more detailed protocols, procedures or other documentation separately. Prioritise clarity and communicability when creating your models.
Practical steps:
There are myriad examples and educational resources on the use of program logic that can be found online. We recommend familiarising yourself with the logic models used across different industries and organisations to develop your expertise.
What and How Examples
The complexity of your model will necessarily depend on the complexity of your organisation, industry and problem. Although you want your model to prioritise clarity, stripping it of essential system information will likely result in either fragile outcomes or total program failure. The mathematician and author of 'The Art of Logic', Eugenia Cheng, describes this trade-off between precision and pedantry as a function of 'illumination'. What level of detail is sufficient to illuminate the problem, and what constitutes unnecessary detail?
The following template is adapted from the University of Kansas Community Tool Box (ctb.ku.edu) and can serve as a useful canvas for designing your own strategy for change.
Once you understand your value chain, you may consider a continuous cycle of experimentation and improvement activities. The Plan-Do-Study-Act (PDSA) cycle is an improvement methodology that has found a firm footing in health and medical settings due to its easy-to-understand format, rapid implementation and actionable problem/solution orientation.
Problems are identified and defined, solutions and interventions are developed then implemented solutions are tested using the PDSA cycle. The cycle encompasses a basic experimental process of stating a hypothesis (e.g. about the causes and effects of your intervention with respect to the defined problem), testing the hypothesis through implementation, and evaluating the result. In cyclic fashion, the results of your evaluation inform the next hypothesis and so on until some optimal or satisfactory outcome is achieved.
Element
Actions taken
PLAN
• Define the goals/objectives;
• Form hypotheses/predictions;
• Plan and design the intervention (who, what, where, when);
• Design evaluation/observation methods and data collection.
DO
• Implement the intervention
• Observe and record data, narratives, observations
STUDY
• Conduct your analysis of the observations and data;
• Compare observations to predictions;
• Summarise and extract meaning.
ACT
• Improve the process where opportunities are identified;
• Reevaluate risks;
• Assess effectiveness.
You'll notice similarities in the components of the PDSA cycle and a logic map, with the main difference being the cyclic nature and rapid experimental design of PDSA compared to the causal system focus of the logic map. Although PDSA is not explicitly a holistic tool, it is widely applied in problem-solving within complex systems. Implementing PDSA can rapidly produce new information and insight into a process and its effectiveness, which in turn can be used to both create a more robust logic model and understand the elements of your value chain on a deeper level.
What and How Examples
PDSA is a well-known and supported improvement methodology in health and business settings, with countless articles and resources available online. The approach is no more complicated than what has been presented here, but the challenge is in the execution. Developing hypotheses, interventions and adequate analytical capabilities require the most of your time. Seeking out documented examples and of its applications in industry will provide you with the awareness to identify problems that lend themselves to a PDSA cycle approach, and the confidence to implement it in your business.
Where to from here?
Within this article are three different methodologies to support a holistic look at your business. The choice of which method to use is ultimately up to you.
Value chain analysis is a recognised method of understanding your business or organisation as a connected system. It provides an accurate description of the system components, linkages, processes and can assist in identifying opportunities for improvement, resilience and competitive advantage.
Logic modelling is an established tool used by planners, evaluators and innovators in almost every industry. Modelling the proposed pathways involved in creating change provides clarity around your organisational goals and how the connected elements of your business propose to achieve them. Logic models can be readily communicated and referred to by your staff and stakeholders as the process is implemented, making them ideal for targeted interventions and change management.
Plan-Do-Study-Act is a rapid, cyclic methodology for continuous improvement. Use it where you understand that experimentation is going to be required to find the best approach to solving the identified problem, or when choosing between multiple competing solutions.
The observations from each cycle informing the planning of the next iteration, and continuously refine and improve the solution until the outcome is satisfied.
If you have any questions on the contents within this article, reach out to us. We'd be happy to talk you through it.