We sat down for a little Q&A on Holistic Business Strategy with Ingredior's Simone Givney. We wanted to better understand why this type of strategy was so important for businesses, what it is all about and how it helps. AND, can we do it ourselves.
Q. Simone, what is the basis for Holistic Business Strategy?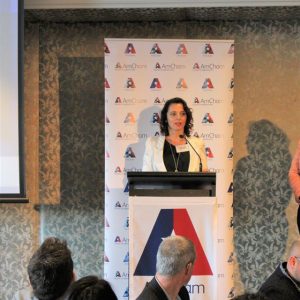 Taking a view of your organisation as a whole. All the aspects you love, loathe and must-do.
A holistic business strategy is not an activity you engage in frequently. It is a document you want to set for a 3yr or 5yr period. With the economy shifting and consumer trends leaning further away from leisure purchasing – from an assured spender behaviour to a saver one – how you layout the pathway for your business in the new economic cycle as it emerges will determine the level of success you will have over the coming 5-10yrs.
The basis for developing a holistic business strategy is seeking to have a position in the new cycle, ideally a prime position, and be internally and externally positioned as a sustainable cost effective organisation as you move forward.
Looking across your entire business from a helicopter view will not only allow you to find efficiencies, it will also bring upside by way of;
Resource utilization
Asset management
Loss minimization
Customer engagement
To name a few.
The reality is our economy will never be the same again. Whilst we can model off patterns reaped from the past, due to the fast moving global impact of this economic downturn, hitting all economies at the very same time, we are not in a position for industries or countries to pull through a recession with consumer spending to assist in the recovery of a nation or an economy.
How you set your business up in 2020 will determine how well you fair in the market place by 2025.
Q. Why is it important for businesses to consider it?
Looking at your business holistically is vitally important to ensure you are working towards your objectives. A strategy is not to look pretty or to tick a box, it should be a foundation the organization is built upon. Like a blueprint if you will.
In the Thrive & Succeed guide [link to sign up section of free download] we show how important it is to stay the course, but take moment to enjoy the opportunities – but don't let it distract you unless it is completely worth permanently shifting your current business activity for.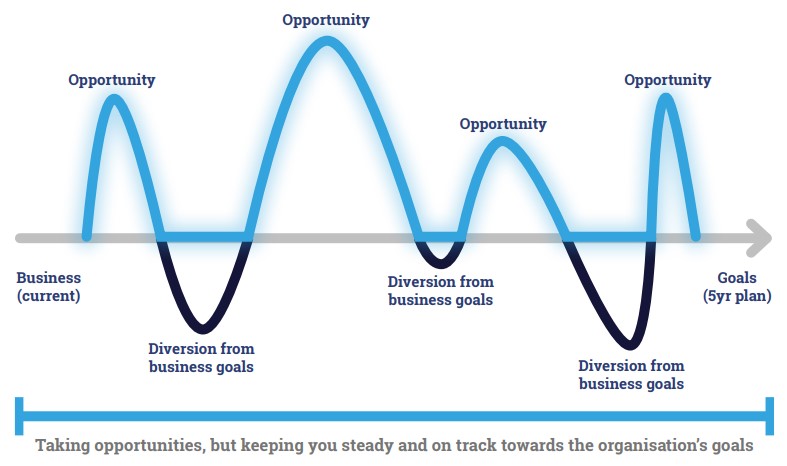 If your strategy is aligned to your outcomes and your business is aligned to your strategy, there are limited reasons (pandemics and natural disasters aside) as to why you can not reach it.
With your holistic view of the organisation to guide you, every decision you make each day brings you closer to your outcomes and goals.
Q. How does it help the business?
When you go through the process of holistic viewing (or review) of your business it highlights some of the following;
What you are doing exceptionally well
What you are doing that is okay
What you need to improve on
How your 'departments' are working together
The communication between the 'cogs' of the business….
Are the expenses comparative to revenue
Where are the shortages
Is there any loop holes in the system
So on and so forth…
When having your car serviced, you expect the mechanic to look at all aspects of the car, not just one part. You want them to look at the tyres, steering, oil levels, brakes, radiator, engine, light function, air conditioning unit… additionally there are 'sub-levels' of these, for example checking the tyre tread but also the air pressure and the alignment.
All parts of a car are designed to work together seamlessly to get us where we need to go. Without one functioning component the can either does not work, you operate in fear of being stranded on a freeway or it puts your (and others) life at risk.
Not too dissimilar to business, right?
Get a handle on your organization components as a whole. Get your organization 'car' serviced and humming beautifully to take you where you want to go!
Q. Do you need an expert to do this?
The reality is… no one knows your business like you do. An outsider can however help focus the questions more succinctly which would allow you to see further beyond what you see everyday.
You know how it is sometimes when you are so 'in' the business doing all the day to day things, you don't get the time to spend on 'thinking or hypothesizing' about where the business 'could go' you have to be focused on where it is today, tomorrow, this week, this month.
Most people, from a psychological perspective, do not have the luxury of being able to think in time periods longer than a 2 weeks' ahead… why? Because most people are still thinking about what they have not done in the last 2 weeks, as well as what they need to get done today, and what they must do in the next 2 weeks. Sound familiar?
The challenge of course is that your head is already filled with 4 weeks' worth of activity – or 21 days of tasks. That's A LOT to have in your head at once!
It is great if you have the luxury of time to sort these types of activities out for yourself. The secret behind the most successful people in the world though lies in their ability to seek for additional support to double, sometimes triple, their capacity to view & review the organization – the saying… more hands make less work… it is not to dissimilar for the workplace in relation to your brain for critical thinking, brainstorming and problem solving.