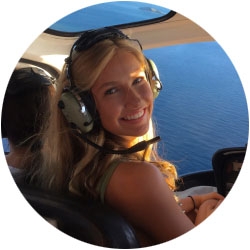 In our newsletter we will have a 'Team Spotlight' section that introduces a different team member each month. Below is a series of questions to answer. Everyone one will answer the first 4 but then you may choose any 4 of the rest to answer. The aim is to be able to give a light, somewhat humorous answer. We want to introduce our clients to the vibrant personalities of our fabulous team!
---
Q. Tell us about your role at Ingredior and experience in the industry
I am currently interning at Ingredior within the marketing department and working beside the lovely Simone Givney and learning from her.
---
Q. How long have you been in the role?
I started in July 2020!
---
Q. What do you enjoy most about being part of the Ingredior team?
I love that Ingredior is a small firm that really cares about each team member and the content that is produced!
---
Q. What's the most valuable lesson you've learnt?
Don't put all your eggs in one basket!
---
Q. Have you ever met anyone famous?
The Veronicas! I met them on a plane while I was listening to them on my iPod touch back in the day!
---
Q. What's the best holiday you've ever been on/place you've ever visited?
Canada, SilverStar! The most place incredible place ever!
---
Q. Do you believe pineapple belongs on pizza?
NO WAY!!!
---
Q. Do you keep your tomato sauce in the fridge or cupboard?
Fridge for sure!
---
Q. Would you rather be able to control fire or water?
Water! because then I could control the weather and make it rain when I want!
---