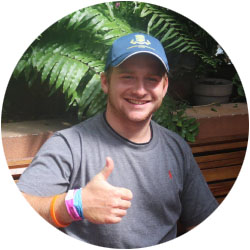 ---
Q. Tell us about your role at Ingredior and experience in the industry
In my role at Ingredior, I look after the day to day accounting and finance side of the firm. It's enjoyable because it provides such a diverse range of challenges and opportunities – everything from invoicing and payroll to BAS and cash flow forecasting. I am currently studying a Bachelor of Advanced Business (Honours) at UQ, majoring in accounting, finance, and analytics which informs many of the tasks involved with working at Ingredior.
---
Q. How long have you been in the role?
I started in July 2020
---
Q. What do you enjoy most about being part of the Ingredior team?
Just how easy everyone is to work with, nothing is ever too much trouble and you can tell immediately the whole team wants nothing but the best for you and the client.
---
Q. What's the most valuable lesson you've learnt?
The most valuable lesson I've learnt is to treat everyone with the same respect, no matter how different from you they are or how much you might disagree. In the end, everything comes back to you in one way or another.
---
Q. What show are you binging right now?
Ozark – it's a show on Netflix about money laundering for the world's second largest drug cartel. Funnily enough, it showcases some pretty good accounting practices.
---
Q. If you had to listen to one song for the rest of your life what would it be?
Riptide – Vance Joy
---
Q. If you could have one wish in this life what would it be?
A happy, fulfilling life.
---
Q. What's the best holiday you've ever been on/place you've ever visited?
Went on a gap year around Europe and travelled to Montenegro – was the most beautiful country with great beaches and amazing views plus some very cheap beers.
---
Q. Would you rather be able to control fire or water?
Water, I mean the earth is covered by 71% water – the possibilities are endless.
---