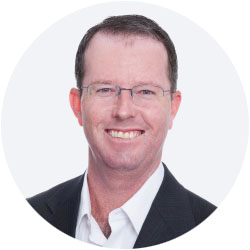 ---
Q. Tell us about your role at Ingredior and your experience in the industry?
I am one of the directors of Ingredior and as such jointly responsible with Simone for the strategic direction of the business. Also, I assist a number of clients with strategic finance work, which to me means giving your business the best chance of securing finance. As one of the "elders" in the team I have a range of experience in strategy, M&A, finance and commercial matters over a long period mainly in the infrastructure and resources industries.
---
Q. How long have you been in the role?
Since inception, which while technically was in July 2018, but the business idea was really conceived over of a lunch between Simone and I at the Alliance Hotel at Spring Hill.
---
Q. What's the most valuable piece of advice you've ever received?
A very valuable piece of advice is to be yourself as people in business. Also, it's very useful to identify and see through those who are faking it. The most valuable business lesson I have learnt is to be persistent and resilient. Great ideas are never executed without those two qualities.
---
Q. What's your favourite thing to do when you come home from work?
Chill out with a glass of wine or chip golf balls in the backyard.
---
Q. What show are you binging right now?
Mind Hunter on Netflix.
---
Q. Where was your first job?
Cleaning tables at the QUT refectory (which provided irrefutable evidence as to how messy students can be!)
---
Q. Do you believe pineapple belongs on pizza?
Absolutely YES (massive fan of Hawaiian pizza here)
---
Q. Would you rather have a horrible short term memory or a horrible long term memory?
Sorry what was the question again?
---