The Mental Health of Employees While Working from Home
Now more than ever, a leader must be more intuitively connected to their team members. More than 93% of communication is non-verbal, therefore when working within a flexible working environment if your interaction is mainly verbal and through a screen during virtual meetings, it is quite likely it will take longer to pick up cues that something is 'a-miss'.
Other factors to consider when it comes to employee's mental health is looking at where the organisation was prior to the flexible working shift. If there were culture challenges prior, this will be exaggerated. If there was tension between employees and teams prior to moving into a flexible working environment, this will likely be significantly amplified.
Employees can quickly begin to feel isolated, 'cut-off', 'out-of-the-loop', these thoughts can contribute towards employees feeling undermined, anxious and depressed. In a home environment, this can occur in an accelerated timeframe than it may do in an office environment. Leaders and managers must also consider for many, working in a home environment can initially be intrusive until they have a space they feel comfortable to work in, and a schedule they can settle into. This takes time, structure and support – from the leader.
Employees thrive on structure, a framework to work within, to push the boundaries of. They also have a right to expect support from their employer, leaders and managers. In a flexible working environment, if an employee had felt unsupported by their team leader/manager prior to the shift, this may isolate the employee completely.
A senior leader should always be accessible to employees in any organisational environments, however, in flexible working environments it is even more important so employees can feel comfortable in opening lines of communication with leaders if they are having difficulties.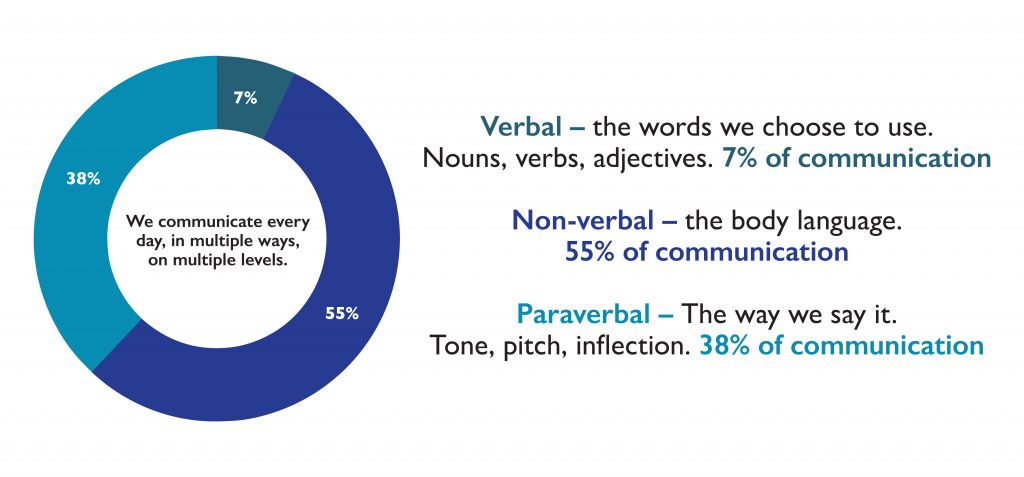 Organisations should also never underestimate the impact of digital platforms playing a significant part in the mental health of employees. Digital communication can be used for great purpose, convenience and a form of presence to employees, however, it can also be used adversely where poor behaviour of employees and leaders can come across as bullying or perceived as sabotage.
Which ever way an employee views the communication they receive, and give, it has a direct impact on an employee's mental health, therefore, a direct impact on the organisation's success.
When an organisation can look beyond 'home problems are home problems' and consider that home is now the workplace for many employees working in a flexible work environment, it is more important than ever to provide a tailored approach to how you engage and manage the mental health of employees.
Flexible working, with its reduced face-to-face interaction, can make it difficult to tell when employees are not feeling their best. We tend to make assumptions about people's moods from verbal and physical cues in-person. So how do we to keep in touch with what employees are thinking and feeling when they are working from home?
Savvy team leaders and astute managers will have an inkling when something feels different. Sometimes using your intuition and emotional intelligence are good strategies.
A change in behaviour or work output
Noticeable changes in employee attitudes can be an indicator that mental health issues are at play. Decreased productivity, less than typical input in meetings or online chats/calls, or a hesitancy to communicate are some things to look out for.
When in doubt ask.
There is value in the question "Are you okay?"
Open communication is often the best way of finding a problem.
Perhaps there have been no other signs indicating there are mental health issues affecting your staff. Often people are good at hiding their concerns. However, asking respectfully and professionally, either directly in private, or indirectly to a group at large can help quash mental health issues before they start negatively impacting a business.
As managers and team leaders, a few easy steps to fostering open and honest communication will benefit the entire business overall.
Again, the question "Are you okay" is a positive start. Just because you are not a medical professional or a psychologist, does not mean you can't ask the question. If an employee is struggling with their mental health, you are not obligated to be the cure, but you can always offer support and guidance.
Minimising feelings of loneliness and isolation
Your team is working from home. Perhaps their interactions are very limited socially. You might have had an 'open door' policy in the past, which allowed employees to drop into your office when they needed to discuss something, or perhaps you had a small social gathering after hours on a Friday. Finding ways of making these concepts digital can help bring back a level of interaction and social connection.
Do you have time available for face-to-face calls with your employees if they require it?
Can you add social elements into your digital team meetings? Small, short activities like trivia, or games could be an idea.
Are there still opportunities to plan social gatherings or events outside of work hours?
Mental health plans and strategies
Perhaps your organisation already has a mental health structure in place if employees have concerns. Letting your team know that they can access these resources can be a gentle reminder for someone suffering from anxiety or depression to seek help.
If your organisation does not have these resources at its disposal, looking at whether it is possible to create an internal structure to help foster positive mental health can be a good idea.
Utilise external resources
Mental health is personal, and each individual will deal with it uniquely. Of course, resources in Australia such as Lifeline, Beyond Blue, or any mental health service are available and extremely effective. Letting your team know where and how to get in touch with these services is a responsible way of becoming a mentally healthy workplace.
Of course, other activities, from yoga to sports, crafting to cinema, are ways in which individuals take care of their mental health. While it is not a requirement that your organisation create its own bowling team or pottery group, forming social activities, or at the very least opening a forum for information about social activities to be shared can prove beneficial.
Why reach out? The values of a mentally healthy workplace culture
Organisations that make an effort to ensure the mental health of their employees is positive tend to reap the benefits creatively, and financially. A mentally healthy working culture results in increased productivity, reduces absenteeism, and sees better recruitment and retention results.
Simply put, when people feel well, they perform well. People want to work for organisations that make them feel good about going to work, even if that work is at home.
A mentally healthy workplace is one where open communication is encouraged. This filters into conversations not just about mental health, but enables employees to feel comfortable bringing up any issues, suggestions or questions they might have.
Perhaps you have been in workplaces where you felt uncomfortable asking questions that could lead to you performing our duties better. Or perhaps you have been in team meetings or brainstorming sessions that were not as successful as they could have been because the foundation for open communication was not a part of the workplace culture.
Making the workplace a safe and comfortable space to share important information has benefits that extend beyond mental health.
Where is the future of mental health and working from home?
With more and more organisations announcing plans to keep employees working from home, it looks like flexible working will continue in a post-pandemic world. Savings found in reduced commute times to the office for employees, and savings in a reduction of office space for employers are just some of the foremost reasons for this change. However, with this new approach to work, we will find organisation's placing a greater focus on managing employee mental health concerns from a far.
Whether this will be the introduction of new mental health policies and infrastructure at an organisational level, or more pointed efforts to stay in touch with employees than was previously typical in the office environment, we will see a change in how we operate.
What can I do now to support employees?
Approach employee behaviour and mental health from the perspective and understanding there is a synergy between home/family, work and friends – coming together to make a wholesome life. Generally, if any one of these pillars are out of balance it can impact the other pillars, which includes work. When an individual is sad, stressed, experiencing trauma – it is extremely difficult to remove this emotion or feeling when in a work environment, whether office or home. It can contribute towards employees being reserved, sensitive, aggressive… behaviours that can cause conflict within a team.
'The Harmony Triangle', can provide insight into how you can detect, navigate and deploy empathy to any team member when their behaviour shifts or where there are changes in the work environment. You can find out more about 'The harmony Triangle' in this worksheet Connecting Wellness and Success
VITAL INFORMATION FOR YOU
Remember to touch base with employees working from home.
Reminders about mental health awareness and available support can easily be made through emails, or as supplementary slides to the end or at the beginning of meetings or presentations.
Positive mental health attitudes will have positive flow on effects for your organisation.
It can be as simple as a fun Monday morning email, seeking their weekly story in a team meeting or providing them with support like a wellbeing program or app to assist in their every day needs.
YOUR WORK IS NEVER DONE, mental health will always have an impact on the organisation's success. Watching the team's mental health – individually and collectively – is no different to checking the finances or operations each day. Stay on top of it, before it becomes a huge problem.
Where can you find more information?
You can also find more information on business success and organisational wellness.
Thoughts:
Investigate alternative ways to receive non-verbal communications from your employees as flexible working can make behavioural or mental health challenges harder to pick up.

Open the lines of communication at all levels of management. An employee may not be able to speak their challenges to their superior, especially if that superior is potentially part of the issue.

Recognise working remotely increases an employees' sense of isolation, and potentially could make them (or perceived to make them) a target for others if there were already workplace culture challenges prior to implementing flexible working arrangements.
Test this theory:
Step 1: Develop a quick survey to gauge how your organisation's remote employees feel about their flexible or working-from-home experience. You can use free online survey tools. Also, for the most honest answers, it is best to make the answers anonymous.


Here is an example template you can use or edit as you see fit:

Do you find working from home less stressful than being in the office? Y/N

Are you happy to work from home? Y/N

Do you feel motivated while working from home? Y/N

Do you feel connected to your team? Y/N

Do you find online meetings and calls an effective way of collaborating? Y/N

Are there things you miss about coming into the office? Y/N

Would you prefer to come into the office more? Y/N

Do you feel supported by management even when working from home? Y/N
Step 2: Tally and analyse the results to see how the majority of your employees' answers.
Step 3: If results show general dissatisfaction with working from home, this might be an indication that some changes need to be made, and further discussion within your team might be prudent.