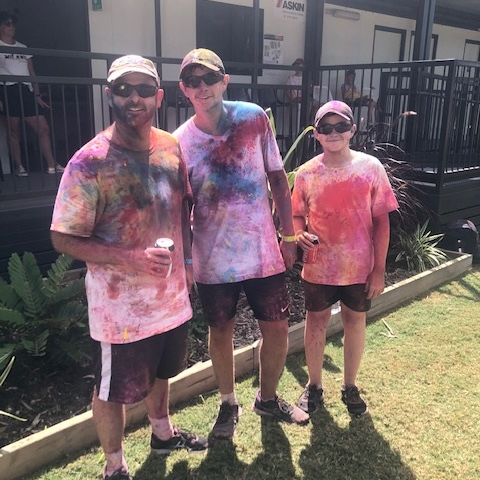 ---
Q. Tell us about your role at Ingredior and experience in the industry
Along with my colleagues, work with our clients to meet their needs, improve their processes and procedures and allow them to achieve their goals.
---
Q. How long have you been in the role?
Started with Ingredior December 2021. Within the finance industry for 15+ years.
---
Q. What do you enjoy most about being part of the Ingredior team?
The relaxed yet focused and supportive nature of a diverse skilled team.
---
Q. What's the most valuable lesson you've learnt?
Cliché- but "Treat others the way you wish to be treated" and also cliché "Happy wife, happy life"
---
Q. What's your favourite thing to do when you come home from work?
Absolutely nothing.
---
Q. What show are you binging right now?
I'm a sports/horse racing fan, so anything live sport/racing.
---
Q. Are you a cat or a dog person? Why?
Dog, can I say- isn't there only one type of cat?
---
Q. What is your favourite family tradition?
A bit lame but we have watched every survivor- us/aust for last 10 years and each person tries to pick the winner after the first show.
---
Q. What's the best holiday you've ever been on/place you've ever visited?
Family farm stay at Maleny when kids were younger. Open space, peace and quiet and make you own fun.
---
Q. Would you rather be completely invisible for one day or be able to fly for one day?
Fly for one day. Get to go to see what I want and if there are queues, head to the next place quickly!!
---
Q. Would you rather be transported permanently 500 years into the future or 500 years into the past?
Rather go backwards 500 years. I think it would be easier knowing what it may have been like 500 years ago rather than guessing what it would be like in 500 years time.
---