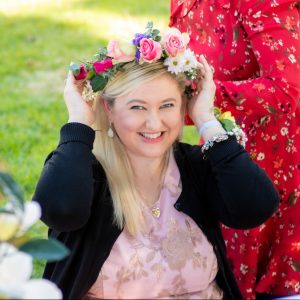 ---
Q. Tell us about your role at Ingredior and experience in the industry
My role at Ingredior is Marketing Coordinator and I am honoured to have joined the team. My experience in the industry spans 20 years' experience and I have worked in the journalism, communications and PR sectors. I love dealing with a variety of clients and my passion is helping to secure positive PR coverage and helping to tell a business' story. I can't wait to bring my hands on experience to the role and look forward to getting to know new and existing Ingredior clients.
---
Q. How long have you been in the role?
I have been in the role since March 2022 and it's very fresh but I am truly loving every moment! The team and the culture is fantastic and I am so excited to get further stuck into everything. Working with a variety of clients across varied industries is what I really love and Ingredior offers all of this and more!
---
Q. What do you enjoy most about being part of the Ingredior team?
I enjoy that the team is so hands on, personalised and supportive. I feel incredibly blessed to be working with such mentors and managers – as we have in Simone and Michael with their wealth of experience and being a collaborative team that cares about our valued clients.
---
Q. What's the most valuable piece of advice you've ever received?
The most valuable piece of advice which I have ever received is to never ever give up. To keep on swimming and to remember that you have to fail, in order to succeed. The sky truly is the limit! Tomorrow is always a new day and don't ever sweat the small stuff. You are doing your best.
---
Q. What's your favourite thing to do when you come home from work? 
To spend time with my beautiful family, my husband and our two boys. I love relaxing with fam over the weekend too when I'm not working and ensuring I maintain a good work/life balance. Reading is also really important to me. I love magazines and books and in my spare time, I write. I'm a published author and I love to be creative, wherever I can in life!
---
Q. What show are you binging right now?
Manifest is a must-see and I can't get enough of it! Love Netflix anytime and anywhere! I definitely need to make more time for it though. For now, my focus is enjoying this new role and then I will be looking forward to carving out some chillaxation time to get those downtime moments in! I think TV is a great distraction and helps to unwind and to while away the hours when we can.
---
Q. Where was your first job?
My first job was as an ice-cream attendant in a Danish Shop. I loved how it taught me good customer service skills. I earnt just $6 an hour back then! I would encourage all young teenagers to get a job when they can. It teaches great life skills.
---
Q. Have you ever met anyone famous?
I have and I have had the pleasure of meeting a number of celebrities with my past journalism roles. From sports stars to musicians and TV presenters. Someone who I've always looked up to in the industry is Melissa Doyle. I have much respect for her and think she is an incredible journalist and mum. As I write this, it's International Women's Day, 2022 and I love women who support other women. We need more equality and it's definitely shining through with wonderful women in positions of power to raise further awareness.
---
Q. Would you rather live your entire life in a virtual reality where all your wishes are granted or live in the real world?
I would much rather live in the real world. I'm very much a traditionalist and think in a past life I lived in the 1920's, or a similar era but I also love and appreciate technology, despite it not always been kind to me! Virtual reality most definitely also has its place in the world! 
---